Headscarves, kippahs, and the like in DV Lottery photos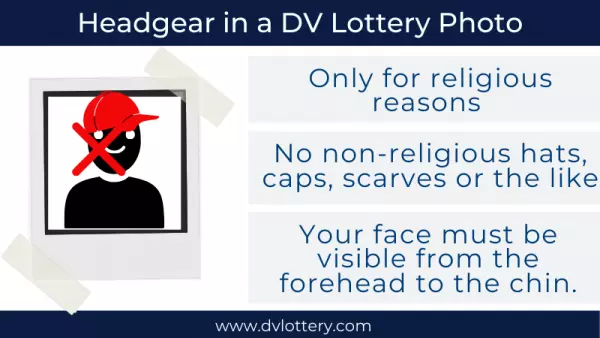 Head coverings are only permitted in DV Lottery photos when worn for religious reasons. However, the face must be visible from the forehead to the chin.
Non-religious headgear is not allowed in the image for the DV Lottery registration. Wearing a baseball cap, hat, beanie, or similar headgear will lead to disqualification.